Lawyers
Welcome to the Lawyers Portal.
Globall Football is proud to present Globall Football Lawyers.
Be a part of our large pool of registered stakeholders including agents, facilitators, clubs, finance, physios and many more.
With our own Law Firm in the group, Globall Football can provide support around all transactions for its Stakeholders.
Contact us to get your Invitation Code so you can register on the Globall Football Agency Platform.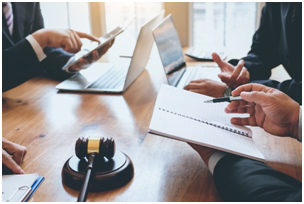 ALL LEGAL WORK FOR GLOBAL FOOTBALL LLC OR "GLOBALL FOOTBALL LAWYERS" IS CARRIED OUT BY HA LAW. HA LAW IS THE TRADING NAME OF HIBERNIAN PRIVATE CLIENT LIMITED, AN ENTITY AUTHORISED AND REGULATED BY THE SOLICITORS REGULATION AUTHORITY WITH ITS REGISTERED OFFICE AT 4TH FLOOR, 18 ST. CROSS STREET, LONDON, EC1N 8UN, COMPANY NUMBER 07721209. SRA NUMBER 611543. A LIST OF DIRECTORS OF HA LAW IS AVAILABLE FOR INSPECTION AT THE REGISTERED OFFICE.